Treatments for dry skin
Ampoule Therapy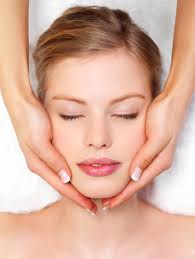 This ampoule facial treatment uses specialized facial solutions and preparations that address the concerns of various skin types. This facial treatment uses a balancing treatment solution for normal skin, an active solution for oily skin with occasional breakouts, a strengthening and soothing treatment solution for sensitive skin, a rich hydrating emollient for dry skin and a mild solution for skin with fragile capillaries.
Treatment method for different skin types
Normal-Combination skin

Balancing treatment for normal skin with T zone activity.
Dry-Dehydrated skin

Rich emollients and hydrating actives in this protective treatment support skin lacking essential lipids.
Oily skin

Active skin treatment for oily skin with occasional breakouts.
Fragile Capillaries

A calming treatment to reduce redness and flushing associated with fragile capillaries.
Sensitive skin

A strengthening and soothing treatment for delicate and sensitive skins.
---
Seasonal Therapy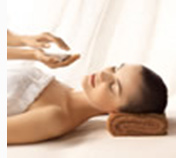 A facial treatment designed to meet the changing needs of the skin, in different seasons. Other than the botanically active and organic ingredients used in this treatment, extracts from a seasonal fruit are incorporated into it, making the whole experience fresh and relaxing.
What is a season facial?
Scientific studies show that the skin's natural biorhythms alter between the change in temperatures of a warm summer and cooler winter. Each year, SOTHY brings out two professional seasonal treatments, one for the spring and summer and the other for autumn and winter. They use an original formula that combines chronobiology and amazing flavours, revitalising and maintaining the radiance of skin, throughout the different seasons.
In the winter formula a blend of minerals – magnesium, copper, zinc and calcium – are added to help strengthen and protect the skin. Vitamins are also added to the summer formula which promotes healing and the increase of cellular vitality.
The seasonal facial treatment promotes exceptional cell regeneration, through a complex of multifunctional anti-toxins. When this is applied to the skin, it suffocates the cells and increases radiance, cell renewal and oxygenation, leaving the skin looking and feeling revitalised and energised.
Treatment method
1. Your SOTHYS therapist will begin by thoroughly cleansing your skin based on your skin type.
2. A double-action exfoliant, filled with seasonal fruit extracts, is applied to your skin, refining and perfecting your complexion.
3.You will then receive a relaxing massage, with a delicious-smelling Modelling cream, it's fresh and enriched with Shea Butter for       extra added softness.
4. A peel-off mask is then used to firm and invigorate your complexion.
5.  Lastly, a serum, enriched with a detoxifying complex is used. This adds radiances and oxygenates your skin.
Seasonal Facial Treatment
---
Hydravance Therapy
Sothys have always taken a scientific approach to skin care and beauty.  The most recent research looks at cosmetogenomics, an innovative and dynamic tool that looks at the skins properties and how efficient a product will be for it.
1055 boletus mushroom extract has been identified and chosen by Sothys for its hydrating properties. It works by restoring the skins natural hydration capacity. Boletus is also packed vitamins and minerals including polysaccharides (hydrating sugars) and vitamins E and B3. When combined with other active ingredients, 1055 boletus mushroom extract acts on two fundamental methods of hydration.
Hydric flow: hydric flow refers to the transfer of water from the dermis to the epidermis. This acts to regulate the skin's hydration.
The barrier function: The barrier function is the name given to the surface layer of the epidermis which limits transepidedermal water loss (TEWL). TWEL is essentially dehydration.
Treatment method
Hydradvance™ Institute Treatment acts in 5 essential phases
1. Exfoliate
Hydra Exfoliating  cream scrub consists of a smooth, creamy texture. It acts to remove impurities and toxins, restoring suppleness to the skin.  It has double-action serine, combined with BHA and tapioca that loosens and removes dead skin cells, softening and restoring the skin.
2. Rehydrate
The Ultra hydration nectar acts as a moisturising bath for the skin. When absorbed into a hydra-revealer coin mask, it wraps the skin in a veil of softness and extreme comfort.
3. Regenerate 
The Hydra Generating Modelling acts on the skin's barrier function, using a trio of moistening agents. This super-moisturising balm strengthens the barrier function. It also boots the tissues, regenerating skin and restoring hydration for immediate comfort.
4. Plump
The Ultra hydration mask is a creamy gel mask with a mixture of ultra hydration nectar and natural starch power. It is refreshing and has a patch effect that leaves the skin feeling regenerated, supple and radiant.
5. Rebalance 
The End-of-Treatment Products are applied that include the intensive Hydrating Serum and appropriate Hydrating Treatment Cream.
HYDRADVANCE ™  Intensive Facial Treatment