Aromatic Hot Stone Massage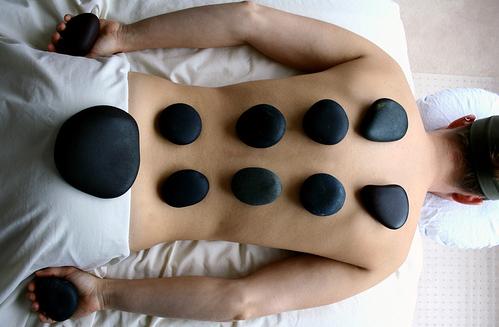 Sothys have specially designed their Aromatic Stone Therapy based on a combination of several philosophies and an approach to treatment that will leave you feeling re-harmonised and relaxed. You will feel rejuvenated with a sense of overall wellbeing. The therapy uses Balinese stones infused with aromatic spices. These stones were selected as they are able to retain heat, supporting the infusion of exotic spices and oils.
The spices chosen – nutmeg, bitter orange and ginger – add warmth while stimulating the body and relaxing the mind. A magical blend that encourages healing and wellness, with a hint of peace.
Treatment
1.  After the full body exfoliation is completed you can have an optional bonus. Your body is wrapped in a towel and the Awakening Prelude follows – you and your body are allowed to chill out and relax with a series of compression moves that take away stress.
2. In the Zen Ritual stage, you will be massaged all over your body, with the use of warm stones that have been wrapped in muslin and infused with exotic spices.
3. Gradually, you are brought out of your Zen mode with a Relaxing Finale. You will be massaged –  while draped in a warm towel – with a series of back shoulder and neck compression movements with you gradually awaking.
Oriental Stone Ceremony, Signature Body Skin Care Treatment