Hanakasumi Spa Ritual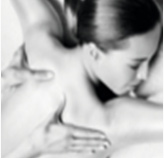 This relaxing spa treatment is inspired by traditional Japanese methods in skin exfoliation, massage and protection with oriental fragrances spices and protective emollients. Botanicals used in this body treatment include cherry blossom extracts, rice powder and Shea Butter. You will emerge from this luxurious, relaxing spa treatment feeling rejuvenated and nourished in mind body and spirit.
Benefits of Hanakasumi Spa Ritual
Ultra-pampering and luxurious experience
Calms the mind and relaxes the body
Stress relief
Enhances the mood
Relief of minor aches and discomforts
Treatment process
Phase 1 (Awakening prelude) – Gentle compression full body massage.
Phase 2 (Application of Asian fragrances and emollients) – Rice powder and cherry blossom essence is applied all over the body to achieve exfoliation.
Phase 3 (Shea butter) – Shea butter is massage over the entire body and the base of the foot to stimulate pressure points.
What to expect after the treatment?
A full body and mind relaxation experience through exfoliation, massage and pressure point stimulation.
Hanakasumi : Body Skin Care Treatment