Indian Head Massage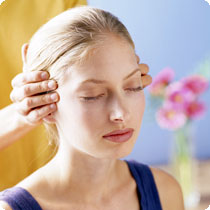 Using Ayurvedic techniques based on traditional Indian medical systems, Indian head massage not only focuses on the head, but also includes the upper shoulders, neck, upper back face and scalp. Indian head massage is a gentle, safe and non-invasive practice that caters to every individual at any age.
The Indian head massage process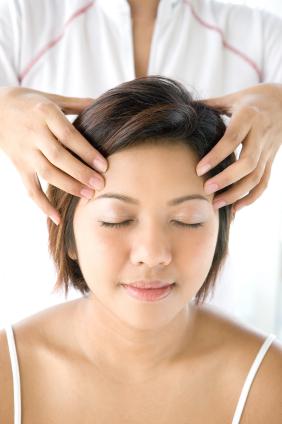 Massage strokes begin at the upper back; pressure points are gently pressed to relax the neck muscles. From the upper back the massage strokes move through the shoulders and upper arms, releasing stress and tension. The focus is then shifted towards the neck where stiffness and tension accumulates the most. Working on this area can help relax the whole head. Moving up the neck, the massage therapist reaches for the scalp. Massaging this area can increase circulation and promote hair growth. Gentle facial massage ends the entire routine. Massaging the face can help relieve congested sinuses and improve skin tone and texture.
The physical and mental benefits of Indian head massage
Relieves migraine and headaches
Relieves Sinusitis
Improves Sleep
Increases  glucose supply and oxygen to the brain
Promotes cerebral spinal fluid circulation
Improves muscle tone in the neck and shoulders
Promotes hair growth
Relieves mental stress
Relieves depression
Improves concentration
Improves thinking and focus
Aids memory
Balances energy
Promotes relaxation