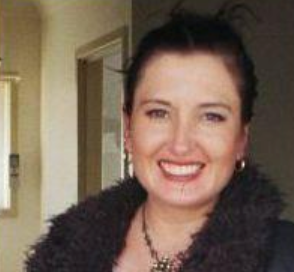 Welcome,
Isis Beauty Salon & Day Spa Warwick has been established for 7 years in September
2011 this and we are committed to raise the standards in spa's and retail service in Queensland and Australia wide.
We are a family owned business David (husband) and (myself) Jodie Balfour treated Isis as their baby for the last 7 years growing from strength to strength to focus, and keep up with the latest trends and research and dedicate a spa experience from home realising that time is of the essence in our extremely busy lives.
We have an amazing team on board of therapists that love and breathe their choice of career and are willing to make your journey with us here a great one. From year to year we here at Isis Beauty & Day Spa share the lives of clients and therapists and embrace and help educate them on all levels of health & wellbeing.
Isis Beauty salon warwick endevours to uphold, introduce and maintain the most professional, educated, dedicated team who are recognised for their efforts and commitment in our community of Warwick Queensland and surrounding areas to Isis Beauty Salon & Day Spa Warwick and the beauty and skin industry.
Our new online shopping experience and our Face to Face consultations for your skin care and treatment needs is at the forefront of client and therapist experience to you. Part of our dedication to you is to make your experience more personal and be able to offer you superior spa professional products to your door so that you can continue to experience the results and advice from your home.
To offer versatility, variety and convenience.
To make every clients life that comes into contact with Isis Beauty Salon Warwick a little bit easier and a little bit more special.
We want our clients to experience a hassle free and pleasant shopping experience.
We are wanting to create a more personalised shopping experience for you.
Be able to provide the customer support and service that is lacking in most areas of business.
Isis wants to be able to provide for people a relaxing place to recharge and be able to cope with life's challenges. Creating a less stress environment for people to share and enjoy a home away from home. The place that you feel welcome and walk out of with the dream of a new you and the strength to tackle all of lifes challenges.
– To create well being.
– To create a place – just to be!
You may also be interested in our policies otherwise please select the following button to continue browsing our site. Should you have any queries please do not hesitate to contact us.
Ph: 46670066
info@isisbeautywarwick.com.au
Or just contact us through the email on the site.
We look forward to Looking after you or your loved ones  for your next Pampering.
Jodie Balfour Owner/Operator