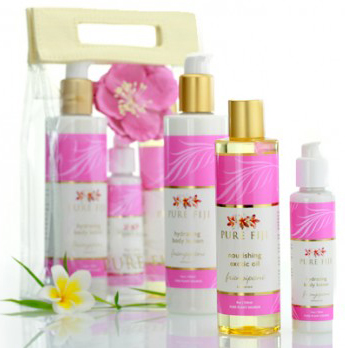 There is absolutely nothing like the perfume of frangipani in flower. Fragrant showy clusters blend the exotic scents of jasmine, citrus,
spice and
gardenia. Used in flower garlands it is the memory of every island holiday.
if you cannot get to the Island for the holiday come into Isis Beauty and have a beautiful treatment with our in salon Frangipani range. Body exfoliation and body massage.