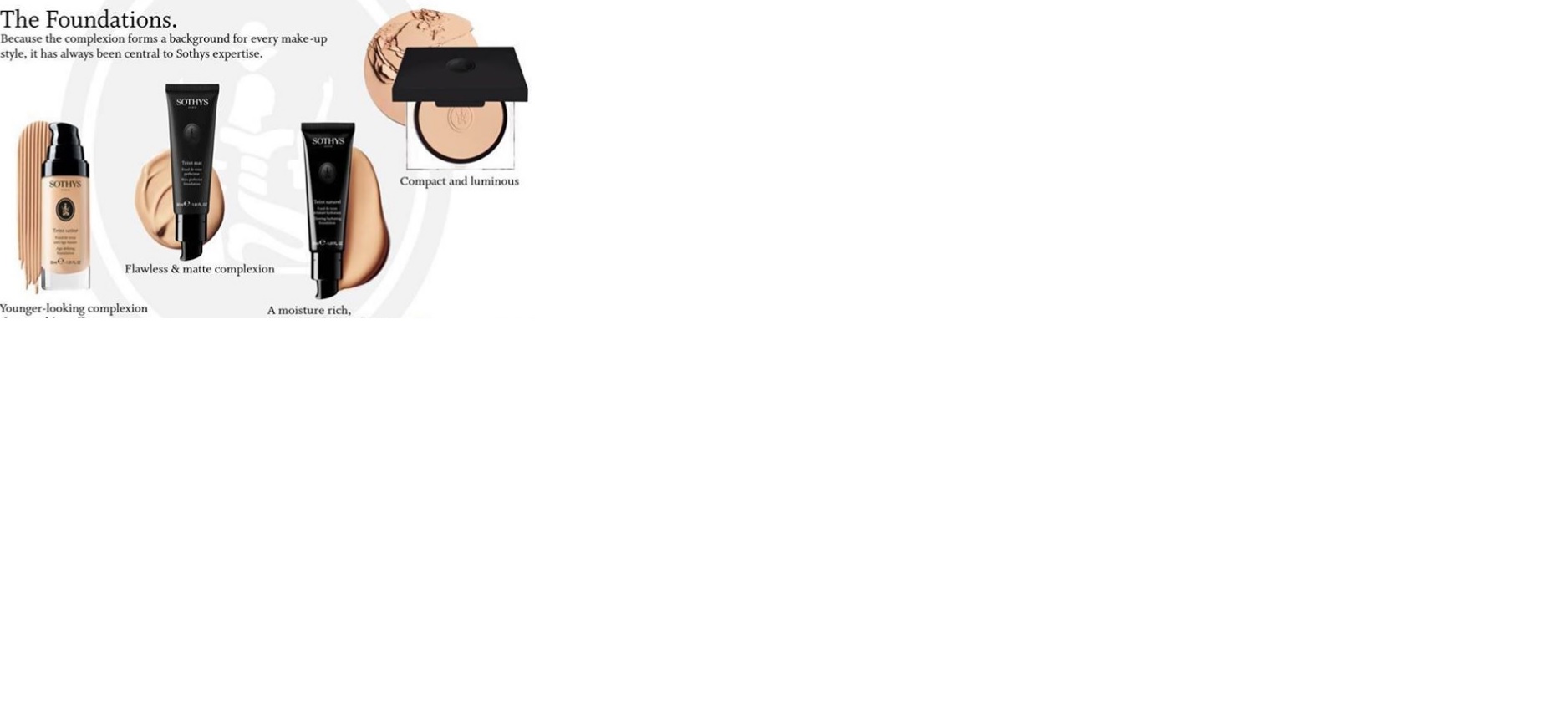 Create a vision of Youth & the added benefits of improving your skin with our New Foundations ….
You thought the last Foundations were amazing wait till you try the NEW Foundations
Sothys New Makeup line : revealing a new vision, the essential makeup survival kit, a must for every woman!
Get all the Sothys' expertise in this new Makeup range designed by skin care specialists…
Sothys NEW Foundations.
Because the complexion forms a background for every make-up style it has always been central to Sothys expertise.
Within this new range Sothys offers you complexion choices and an extensive selection of shades to perfectly suit every skin tone.