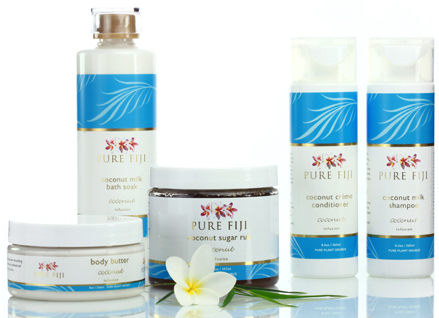 The rich creamy fragrance of a delicately sweet coconut makes you remember the gentle caress of a sun-soaked breeze, and let your imagination transport you back to paradise!
You can get this beautiful product in a number of frangrances. We have in stock pure Fiji in the Frangipani, and Coconut. We have some beautiful gift packs with coconut soap, coconut body lotion and room spritzer with coconut. This range is totally organic and makes all of their products straight from the rainforest in which they live.
Come in and see our range.